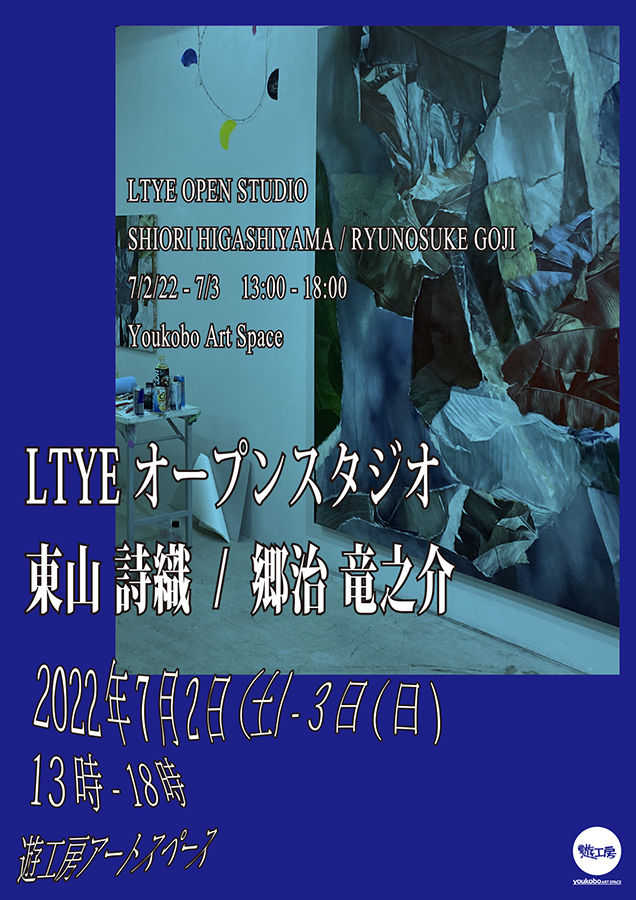 Shiori Higashiyma, Ryunosuke Goji [Japan]
2022.07.02 - 2022.07.03
Ryunosuke Goji, who has been producing at Youkobo's studio since April, and Shiori Higashiyama, a member of LTYE, will be held jointly the open studio.
This is a follow-up to the "Aimi Tagai" exhibition by LTYE friends held in London at the end of May. After LTYE six years of exchanging activities, the exchange has been continuing, based on the friendships of these members.
* LTYE is an abbreviation for London / Tokyo Young Artist Exchange Program.
| | |
| --- | --- |
| Date | 2022.07.02 - 2022.07.03 |
| Time | 13:00-18:00 |
| Place | Building -1(1号館), Youkobo Art Space |