About Youkobo Art Space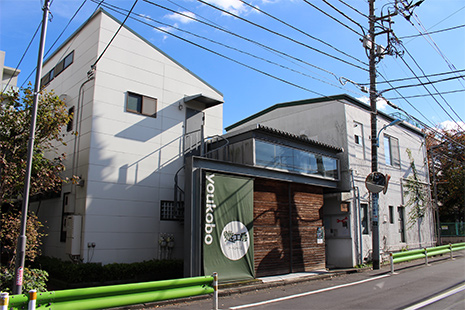 Youkobo Art Space manages an Artist-In-Residence Program (AIR) providing accommodation and studio space to artists for a set period of time, and a non-profit studio and gallery for creating and the presentation of new work by Tokyo-based artists, while also promoting community engagement through art and culture. As a 'studio ('kobo') for 'you' ('you' in Youkobo meaning 'play' in Japanese), Youkobo aims to create a space which gives many people the opportunity to experience art and culture on a more familiar level by supporting the autonomous activities of artists. To date, 280 overseas artists from 40 countries have been welcomed to Youkobo, and exhibitions of over 150 Japan-based artists have been held in what has become a place for rich cultural exchange. (As of March, 2017)
Vision
We aim to demonstrate the importance and vital role art plays in society by offering a flexible and supportive space for artists.
Core values
- Openness and exchange : We believe that art should be open to everyone, and that it is an essential tool in fostering communication and understanding between people of different cultures.
- Flexibility : We recognize that the nature of contemporary art and the work that artists do requires a flexible approach in the way that we maintain our programs.
- Autonomy : While recognizing the importance of maintaining strong networks with the community and other institutions, we also believe in individuality and diversity in the activities of artists and those of our own institution.

Mission
- Supporting artists who have a genuine commitment to their practice. (AIR program and gallery program)
- Encouraging dialogue and mutual understanding between international and local artists and residents, and building a society more open to diversity. (Artist talks and events).
- Building strong networks with other AIR centers and art spaces in order to increase accessibility to and promote a greater appreciation of art. (J-AIR Network, Res Artis, etc.)
- Developing a range of art activities that play a normalizing role where art is recognized as essential to society.
---
» Outline
» Outline of Facilities
---
» Applications