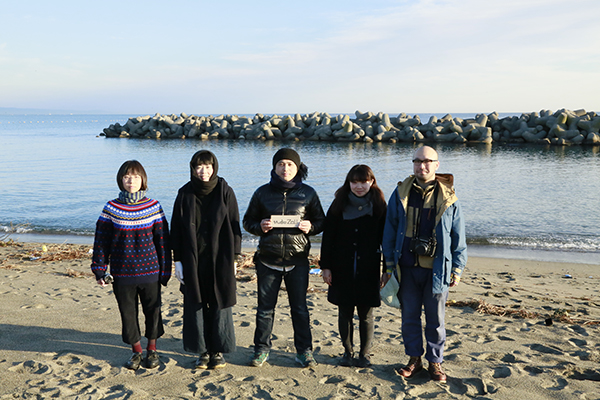 Mitsumasa Kadota, Youko Hiramaru, Yutaka Yasuda, Misaki Machino [Japan]
2013.05.15 - 2013.05.26
In 2001 Youkobo established itself as "Youkobo Art Space", a platform for production, presentation and exchange between international and domestic artists. Now 10 years have passed in which time it has become a place of creative exchange between over 150 artists from 20 countries around the world who have come to stay in the residence, along over 100 young artists have exhibited their work in the gallery. Looking back on these 10 years there was a period of 2 short years when the then recent graduates Mitsumasa Kadota, Yoko Hiramaru and Yutaka Yasuda were active as "studio ZOU".
At that time the 3 artists renovated Youkobo's studio 1 to its current state and held regular exhibitions amongst themselves and other young artists, along with talk events and various accompanying programs. These 3 just starting out on their careers as artists were able to learn much about the art world and make certain discoveries through their encounters with many different people, and here were provided with a space and time to develop their practice.
In further commemoration of Youkobo's 10 years the 3 original members of "studio ZOU" are joined by Misaki Machino to present the exhibition "zou". In the context of Youkobo, a space where you can encounter art close at hand, and feel the strong relation with the local community, we hope you will appreciate the various works of these 4 artists.
The press release for this exhibition may be downloaded from the link below:
http://www.youkobo.co.jp/exhibition_events/pressrelease_zou_en.pdf
1303-Press Release_StudioZou-web.pdf
| | |
| --- | --- |
| Date | 2013.05.15 - 2013.05.26 |
| Time | 12:00-19:00 (Last day till 17:00) |
| Place | Gallery |
Events
Opening Party: Saturday May 18 / 17:00 ~ 19:00
Acoustic Live by Chiaki Sano(singer-song writer): Saturday May 25 / 18:30 - 19:10 / 500YEN (Entry+1Beer)