2015.08.02 - 2015.09.30
Flora Mar
[Luxembourg]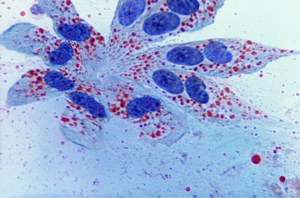 FLORA MAR - YOUKOBO ART RESIDENCE, TOKYO, AUGUST-SEPTEMBER 2015
My purpose in Youkobo is to pick up one of my ongoing series - LES FLEURS DU MAL- in order to face a so far unresolved paradox in my artistic practice: the aesthetics in the evil.
The anticipation of this first stay in Japan and my recent work on topics like WABI-SABI and TANTRIC PAINTINGS will hopefully bring me further. I want to abandon the Western canon of perfect beauty as well as the moral boundaries acting as barriers to the question of beauty.
My idea is to work with the Koch bacillus as primary aesthetic form - the Youkobo building having been a former sanatorium for tuberculosis.
I plan to use my studio as a lab for drawing, dripping and inking studies on this topic.
Artist Profile
Flora Mar, visual artist, born and living in Luxembourg
Originally trained in science (Brussels), then in arts
Since 1996, professional independent artist
Member of Cercle Artistique de Luxembourg, Atelier Empreinte

Events
9th - 12th September, 12:00-19:00 @Studio2