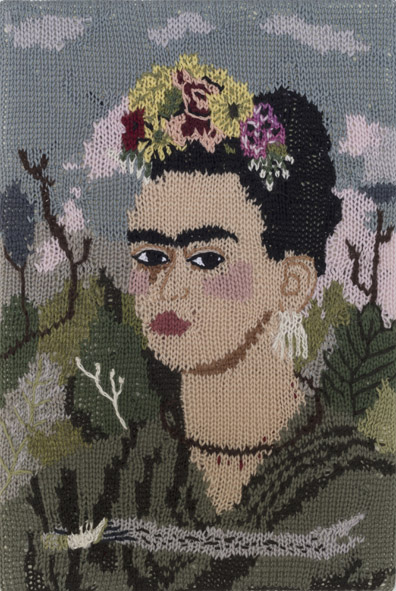 Kate Just (Australia)|Kotoe Ishii 石井 言絵 (Japan)|Megumi Igarashi 五十嵐 恵 (Japan)|Kasumi Iwama 岩間 香純 (Japan)|Yoshiko Shimada 嶋田 美子 (Japan)|YU Shuk Pui Bobby (Hong Kong)|The Tomorrow Girls Troop 明日少女隊 (Japan / Korea / USA) [ ]
2016.02.20 - 2016.02.26
Artist
Kate Just: http://www.katejust.com
Yoshiko Shimada http://www.otafinearts.com/ja/artists/yoshiko-shimada/
Kotoe Ishii http://kotoeishii005.blogspot.jp/
Kasumi Iwama http://www.kasumiiwama.com/
Megumi Igarashi http://6d745.com/
YU Shu Pui Bobby http://www.yushukpui.com
Tomorrow Girls Troop (JP) http://ashitashoujo.com
Tomorrow Girls Troop (EN) http://tomorrowgirlstroop.com
-->
Feminist Fan in Japan and Friends arises out of American-born Australian artist Kate Just's recent two-month residency at Youkobo Art Space. A self-proclaimed "Feminist Fan in Japan," Just presents her own new work alongside a range of female artists she has researched and connected with in Japan. Subsequently, the exhibition offers an intimate snapshot of the diversity, complexity, humour and seriousness of feminist practice in Tokyo and beyond.
Kate Just (Australia) is represented in the exhibition by a number of works from her ongoing Feminist Fan series comprising hand knitted renditions of her favourite self-portraits by women artists and artist groups across the globe including Frida Kahlo, Cindy Sherman, Yoko Ono, The Guerrilla Girls, Kate Beynon, Tracey Moffatt, Pussy Riot, Claude Cahun and China's Feminist Five.
Yoshiko Shimada (Japan), a major figure in Japanese feminist art, presents her 2012 video, "Becoming a Statue of a Japanese Comfort Woman," which seeks to draw attention to the suppressed and silenced history of Japanese comfort women via a performance by the artist outside the Japanese embassy in London.
Kotoe Ishii (Akita, Japan) presents an untitled video work exploring her return to Japan- after a twelve year period living and studying overseas. In this new work, the artist struggles against inclement weather, a metaphor for Ishii's attempts to process her residual feelings of displacement and frustration with traditional notions of femininity.
Like Ishii, Kasumi Iwama (Japan) creates endearing sculptural work that contends with a dualistic cultural and individual sense of identity garnered from years abroad. Her endearing sculptural work, "Hello Kasumi" draws on Japanese female icon Hello Kitty's easily won traits of both cuteness and 'international flair' as a means to construct an oblique and intimate self-portrait.
YU Shuk Pui Bobby (Hong Kong) creates potent and humorous works in response to the incessant commodification of women in media, culture and everyday life. The artist seeks to impart an aspect of subjectivity to the female 'object.' To do so she casts her body parts, assigns them their own resume, and makes sexy publications featuring herself as the new "artist" type.
Megumi Igarashi (Japan), under the pseudonym Rokudenashiko, or "bad girl" works with painting, sculpture, and cartooning to challenge cultural repression surrounding women's and her own self-representation of the body and sexuality.
The globally active Tomorrow Girls Troop (Japan / Korea / USA) will create an installation with their recent political posters, placards and videos. The work criticizes women's representation in media, last year's top court ruling preventing married couples to maintain their respective surnames, and urges that the equality of all sexes is the key to a happier society.
Despite the apparent differences between the artists in the exhibition, there are some commonalities between them. In all of the works, the body is pivotal to expressions of agency, subjectivity and change. Despite the challenges they face, these artists and their work seem to insist on a better and more complex tomorrow.
images:
1. Tomorrow Girls Toop, I love you, even if our surnames are different, 2015 | Yoyogi park, Tokyo
  明日少女隊、名字が別でも愛してる、2015|代々木公園、東京
2. Yoshiko Shimada, Becoming a Statue of a Comfort Woman, 2012|Digital video still
3. Kotoe Ishii, Untitled, 2016|Still from a single-channel video, size variable
4. Kasumi Iwama, Hello Kasumi, 2015|Ceramic and Plaster casts, 160 x 45 x 45 cm
5. YU Shuk Pui Bobby, New Trend of Porn Magazine, 2015 |Digital print on paper,29.7 x 42 cm

Events
OPENING PARTY:20th 18:00-20:00