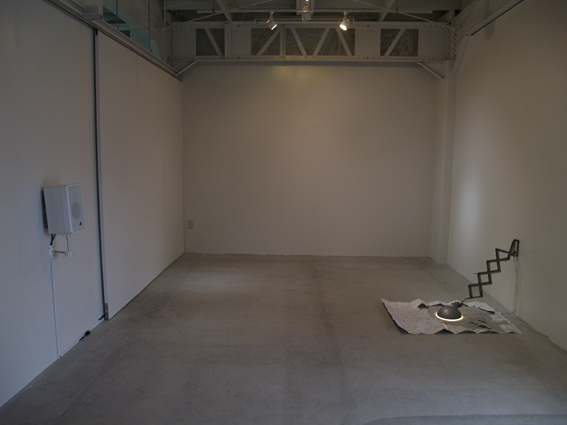 Akira Mori [Japan]
2012.03.11 - 2012.03.18
Directly after the earthquake on March 3.11, all public transportation in the city was brought to a stop all at once, and heavy congestion on main highways occurred as commuters in great number faced the difficult task of returning home. Considering this reality and the present state of transportation facilities in their hometown of Ishinomaki, Mori started to consider a mechanism which prioritizes the individual when existing public transportation fails.

Through the mutual information environment created between Mori and Youkobo Art Space, an urban-style artist in residence, a bus taking a route through all 23 wards of Tokyo on 3.11 collected passengers whom the artists have met through their art artistic activities.

When the passengers rode on this bus, music from disaster prevention loudspeakers around the city played every evening to test the system in case of a state of emergency was be heard. This sound is confirmation that the everyday is indeed in a state of renewal.
The conditions inside the bus were relayed as sound to the gallery space.
As a point of departure, after the planned arrival of the bus at 17:00 the visitors to the gallery and the passengers of the bus (registry for participation has closed) sat inside to exchange opinions about 3.11.

Akira Mori:
Since 1996, twin brothers Masaaki Mori and Yoshiaki Mori combined to form an artist unit.
They create installation-based work utilizing a variety of media including video, photography, and sound. The various media employed in their work are used to symbolize the diverse forms of communication surrounding us in our contemporary world and the corresponding distance they cause.