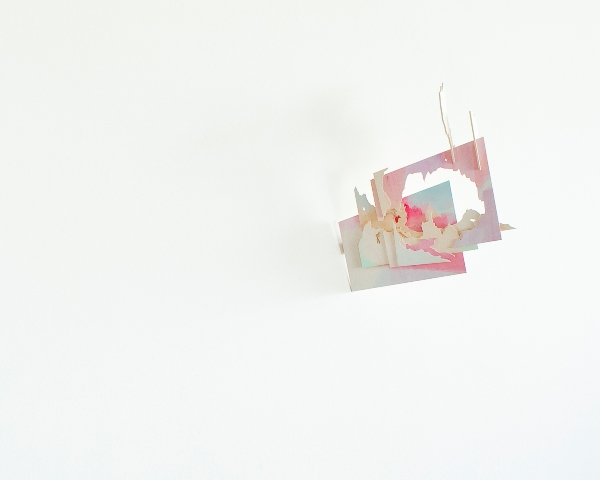 Aya Murakami [Japan]
2012.02.02 - 2012.02.19
Aya Murakami while centering her practice upon painting, incorporates
collage, photography, sculpture and various other media in a cross
disciplinary approach, in which works appear to be nesting throughout the
exhibition space. In this exhibition she presents work based upon the folds
of the landscape, the landscape of the body and the habitat of memory.
Born 1979, Paris and graduated from Master Course of Tokyo
University of the Arts 2004, after spending some time in the UK she has made
Tokyo the base for her activities. Her work has been presented in Nagoya
Boston Museum of Fine Arts, as well as other exhibitions held at Youkobo Art
Space.