2020.03.01 - 2020.03.31
Marianna Christofides & Bernd Bräunlich
[Cyprus]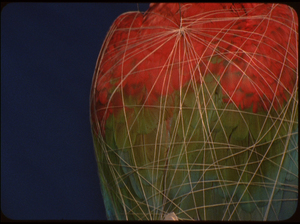 Marianna Christofides is a Cypriot artist and filmmaker living in Berlin. Her artistic research practice deals with entangled stories that constitute the different layers of multi-authored places. She represented Cyprus at the 54th Venice Biennale and was finalist for the Berlin Art Prize 2019. Fellowships, among others at Villa Kamogawa, Kyoto; Künstlerhaus Büchsenhausen, Innsbruck; IASPIS, Stockholm; Villa Aurora, Los Angeles; Gasworks, London. Exhibitions, screenings and talks include [2020] exposition in VIS Journal, History Now [2019] National Museum of Contemporary Art, Bucharest (s); Videonale.17 Bonn; Athens Conservatoire, Schwarz Foundation [2018] Museum für Gegenwartskunst, Siegen [2017] Museum of Modern and Contemporary Art, Rijeka; Temporary Gallery, Cologne (s); Batroun Film Festival [2016] Akademie der Künste, Berlin; Benaki Museum, Athens [2015] Museo Riso, Palermo; 5 Thessaloniki Biennale [2014] National Museum of Visual Arts, Sofia [2012] BOZAR, Brussels.
At Youkobo Art Space, Marianna Christofides will, together with her collaborator Bernd Bräunlich, pursue their project Strung to Breaking Point, which investigates terrestrial force as a trigger for human energy. In order to re-think the notion of energy it attends to a planetary awareness in seeing life as a systemic phenomenon. Planned is a multi-part moving-image installation emerging from a close collaboration with artists, architects, craftsmen and scientists in Japan. In 16mm film recordings Marianna will accompany people in and around Tokyo who react on outbreaks of major energy, are activated by such events, accumulating and transforming them in future-oriented actions. An exhibition at Youkobo will give insights in the work.
Supported by Villa Kamogawa, Goethe Institute, Kyoto and Onassis AIR Emergency Fellowship, Athens, Greece.