2017.12.01 - 2018.01.31
Ari Saarto
[Finland]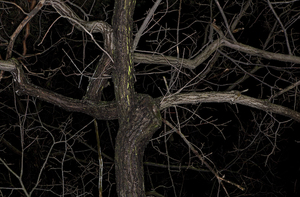 Artist Profile
Ari Saarto is a Helsinki-based photographer and lecturer. Since mid 1990's he has worked with several projects, including murder and execution sites, threat in urban space, suicides, homelessness and depression. He has lectured in numerous art schools on his main topics: history of photography, contemporary photography, contemporary art, landscape and architectural photography.
Can a threat be visible? Is it possible to trace a crime, which happened 100 years ago? How one can visualise depression, mental recovering and time in a video? Paradoxically, with his images Saarto is approaching something which is barely visible.
Residency Plan
Saarto is interested in portraiture, memory, presence, space, time, light and movement. He will examine these elements at Youkobo by building several pinhole cameras, taking portraits and also by producing pinhole and slow-motion videos. If you are interested having your portrait taken, please do not hesitate to contact Youkobo.
Ari Saarto is represented in Japan by Yumiko Chiba Associates. His work at Youkobo is supported by the Finnish Cultural Foundation and the Scandinavia-Japan Sasakawa Foundation.