2017.12.01 - 2018.01.31
Anna Samsøe & Andreas Stoubye Johansen
[Denmark ]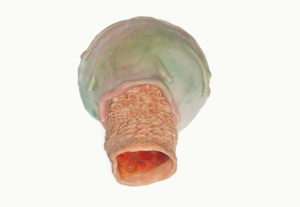 Anna Samsøe is a danish artist who works in selected medias to generate and investigate acoustic phenomena.
Her previous work has been dedicated to transfer and communicate theories about sound such as Schizophonia, The DNA frequency, The Solfeggio Scale. Samsøe works project- based and often in collaboration with others.
That sound is a material that shapes man, and change not only the conception of the world but the world itself, is a notable comment in her work.
The resent years her attention has been to study how sound resonate in different ceramic structures. With a sculptural background and a strong passion for ceramics, she has great attention to the spacial aspects in her artwork.
For the residency in Youkobo Artspace Anna Samsøe is collaborating with Andreas Stoubye Johansen.
Andreas Stoubye Johansen is danish sound-artist and musician working with modular synthesizers and home build instruments. He works mainly with performances and sound installations, presenting magnetic self-playing instruments and sculptures.
Residency Project
During the residency the two artists will work on an installation mixing ceramic constructions and electrical constructions. The nature of electronics is inhuman while ceramics is anthropomorphic in basic traditions.
Anna Samsøe will make the ceramic sculptures with specific acoustic environments and Andreas S. Johansen will connect the sculptures with magnetic electronic systems creating a sound installation.
The project for Youkobo Art Space leans on the traditions for Japanese ceramics and the high-tech society of Tokyo.
In a future with a great attention to human gadgets, the project will investigate and produce alternative objects.