2017.09.01 - 2017.09.30
Kaisu Koivisto
[Finland]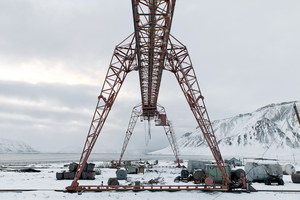 Artist Profile:
Kaisu Koivisto is a Finnish visual artist whose practice encompasses installation, photography, site specific works and drawing. Her thematic focus is on the notions of place, history, aesthetics and landscape, and in ways in which environments and animals are represented, commodified, and stereotyped.
Kaisu has a soft spot for semi-urban places in which processes of erosion and growth are visible. Her interest in cultivated and restrained nature leads her to metropolises as well as areas no longer in focus of geopolitical attention. Places in a dreamy state of oblivion such as former Cold War nuclear missile bases and abandoned military areas in Eastern Europe, which she has photographed since 2008. Left to the elements the massive concrete structures of erode and become engulfed by vegetation. Many of her works are a reminder how things can go wrong, but that things can change to the better, too. Nature wins.
Short summary of residence plan
At Youkobo Art Space, Kaisu continues the exploration of politics of environments using photography, video, small scale sculptural interventions, drawing, collage, and writing. She will focus on continuing and developing a new body of work, Grotto. Grotto refers to an artificial cavern-like space: a man-made imitation of nature. Grotto is about dark nooks and crannies in buildings and in the environment. About finding (un)pleasant surprises in everyday places. Personal matters brought into broad daylight, About familiar turning into something uncanny.
As a starting point for her works Kaisu has actual places: landscapes, buildings, structures as well as the aforementioned as metaphors for the human psyche. In addition to continuing on-going projects, Kaisu emphasizes that the residency period provides the time and place for letting unexpected things to happen; and that the outcome is yet unknown, unfolding itself through processes in a new environment.