2015.04.01 - 2015.06.30
Jaakko Mattila
[Finland]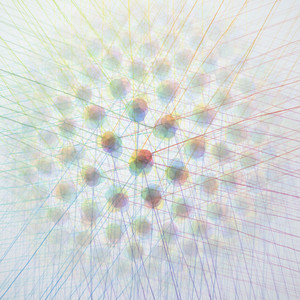 Jaakko Mattila paints abstract paintings and is interested in the fundamental elements that create our sense, or illusion, of the world. Nature is his biggest single inspiration. He is also interested in the constructive principles of the universe such as infinity, smallness, greatness and time. Among his paintings he has made sculptures, prints, installations and art furniture.
Plan during residency:
"My plan is to make watercolour & ink pieces on paper. I will also try a variety of different papers and sample some Japanese-made brushes, while also continuing to use different methods of applying paint onto paper that I have recently developed. My residency will culminate in an exhibition in my studio space in June. There is also a design collaboration with the Japanese company Scope that should bear fruit during my time at Youkobo."
Jaakko Mattila
Profile:
Born in 1976 in Oulu, Finland, and currently lives and works in Helsinki. Mattila graduated from The Surrey Institute of Art & Design University College in 2001. Since then his works have been displayed in many countries including Finland, the United Kingdom, Japan, Italy and France and he has made public works in Finland and in the UK.
Events
[MADE IN JAPAN 2 ] 17. June (Wed)〜28(Sun) 12:00-19:00(last day until 17:00)Closed Mon &Tue ★Opening Reception:19日(Fri)18:00-