2015.02.01 - 2015.03.31
Anni Kinnunen
[Finland]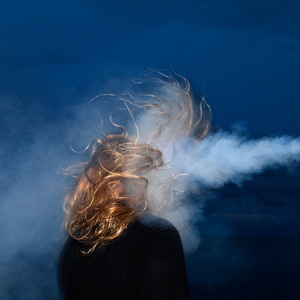 Anni Kinnunen is interested in the composition of moments, making what is invisible visible through her camera. Choosing motifs that are expressive rather than based on reality, she addresses the relationship between man and nature and the influence of the environment on the development of identity. Several of her works are based on performance and on incidents that last for only a moment. Appearing in many of her pictures and video works, photographs are taken without looking through the camera, leaving the images open to coincidence and chance.
"In my work I depict the relationship between man and nature. I work in environments where people have left their marks and in locations where nature has taken over the urban environment.
I am interested in the human need to control and manipulate nature. Controlled nature and creatures are acceptable, while in their uncontrolled state they are regarded as unaesthetic and even frightening. It is quite unusual to see nature in a pristine state.
Humankind has raised itself over other living things. The bond between humans and nature has unravelled, leading to the imbalanced situation in which we live. My previous series Personal Landscape was about the role of man in nature. In my work I question our relationship with nature."
Anni Kinnunen
Profile
Born in 1978, and lives and works in Oulu, Northern Finland. Kinnunen's work consists of videos, photographs and sound. Her video works employ animated images to create motion, while she explores movement in her photographs. Kinnunen has exhibited extensively in national and international (China, USA and Europe) solo and group exhibitions. Her works are included in public, corporate and private collections.