2017.05.01 - 2017.09.30
Mayumi Arai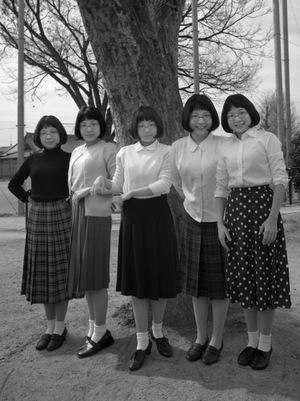 Profile:
Visual artist. Born in 1988, New York, USA. After studying at the University of Applied Arts in Vienna from 2013 to 2015, she completed an MFA in Oil Painting at Tokyo University of the Arts. Currently, she is a doctoral candidate of the same university. Her work embraces a range of media including video, photography, interventional projects, site-specific installation and performance. She frequently collaborates with other artists working in the fields of art, contemporary dance and music, but also with local people whom she meets through the process of developing each project.
Her work has been exhibited widely in Japan and internationally, such as "Kumano nisum!", former Kounoue Junior High School (Kumano City/Japan) in 2017, "SHOWROOM Z+ N° 6", Toni Areal (Zurich/Switzerland), "MIRAGE海市蜃楼", Blue Roof Museum of Chengdu (Chengdu/China) in 2016, and "HOT POT", former Royal Air Force (RAF) Officers' Mess (Hong Kong) in 2015. Solo performances include "Untitled"Echo Bücher (Berlin/Germany), "raw matters", Schikaneder Kino (Vienna/Austria), and "Untitled" Ptarmigan" (Helsinki /Finland) in 2014. She has participated in several artist in residency programs, including "Arc" Fellowship by MIGROS kulturprozent (Romainmôtier/Switzerland) in 2016, "Connecting Space" Fellowship by Mercator Foundation (Hong Kong) in 2015, and "Ptarmigan" (Tallinn) in 2014.
Plan:
I am interested in the manifestation of "individual" as a phenomenon that is in a perpetual state of change, transcending a sense of self to accept different identities. I consider the home movie, born out of an intimate relationship between the subject and the person holding the camera, to be a form of video expression in which the strong association between two identities that face one another goes beyond the image that is recorded.
Through research and analysis of home movies sourced from London and Ogikubo, Tokyo, I intend to explore the origin of contemporary video documentation and its related methodologies.
This program has been realized as part of the London/Tokyo Y-AIR Exchange Program 2017, a trial based on a collaboration between Youkobo Art Space, Tokyo University of the Arts, and the Associate Studio Program of Central Saint Martins College, London.