2018.03.02 - 2018.03.31
Anneli Kanto
[Finland]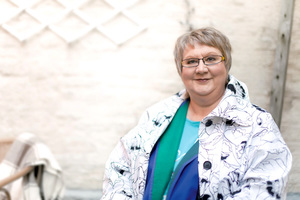 Artist Profile:
Anneli Kanto is a writer, playwright and screenwriter. She is a productive writer, whose works include children´s books, historical novels, theatre plays and tv series. Her literary production focuses on Finnish national history, especially the Finnish civil war in 1918 and the 1600s. She has written about special people, such as the persecuted witches and hangmen or red women in arms. Many of her novels have been dramatized to theatre plays, the latest of which Blood roses, is currently being performed on two stages: Tampere and Helsinki. She has also written a very popular series of children´s picture books and books for pre teen readers.
Kanto has received various awards for her books and TV series. She lives in Tampere and has a son and daughter, both adults now.
Residency plan:
The writer´s daughter, Jenna Kanto, has been interested in Japanese language and culture since her teenage years. As a result of this, the family has had several exchange students from Japan and the daughter is currently studying for a three-year period in Tokyo. With the help of her daughter, Anneli Kanto plans to collect material, experience the atmosphere, and find concrete details for a novel about an exchange year in Japan. It will be targeted at high school students who dream about or have plans to do an exchange year abroad.
*Supported by The Union of Finnish Writers
Events
Talk Event:03.25, 16:00-17:00