2014.09.01 - 2014.09.29
Louise Schmid
[Ireland/Switzerland]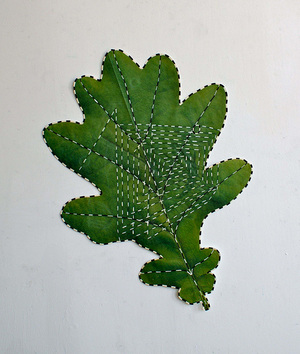 -->
"JUNGLE"
Speculative visual responses
I am exploring how natural organisms adapt to an urban ecology. In Tokyo, I am developing a new body of work, titled MIMOSIS. It centers on my interests on playful strategies of concealment. The project title is a synthesis of "Mimosis", imitation of nature, and "Mimosa", a sensitive plant that instantly responds to touch and sound waves. MIMOSIS is based on the paradoxical assumption that artwork has both an intent to communicate and a wish to hide and conceal. It can be fun to be hiding
but dreadful not to be found. TROJAN HORSES comes to mind, as told in the Odyssey by Homer. According to legend, the Greeks presented the citizens of Troy with a large wooden horse in which they had secretly hidden their warriors.

Media/aesthetics
At Youkobo, I am collecting and appropriating objects trouvees into my work. My aesthetic communication celebrates hybridity and cultural collisions, to foster the use of different interpretative codes by those who, from diverse cultural backgrounds, will encounter the work. My new drawings/installations aspire to the condition of music, not in wishing to be relieved of the burden of reference, but in wishing to employ subtle allusions rather than spelled out certainties. My drawings , paper cuts and installations, as non-industrial media and timeless visual communication, act as a manifestation complementary to the ever faster renewal of mass messages.

Artist Profile
Louise Schmid is a visual artist born in Basel and based in Glasgow. Since graduating from art college in Zurich in the 80's, her chosen media has been work on paper. Her career began in Zurich, during a time a of cultural upheaval, with a series of inter-/national exhibitions. Her early artwork was mainly influenced by the Italian Transavantguardia and involvement as a violinist in a punk band. Visual motifs evolved, whilst working as an artist in residence in Paris, New York, Eire, Shetland and Reykjavik. Most recently, speculative experiments with sea weed and life in a small
community in Shetland have all combined to produce a new body of work titled HORA BLU , focusing on sustainable development, where images create an imaginative meeting place for ecology and aesthetics. Recent artwork is inextricably bound up with an astute critique of dominant hierarchical structures and concerns on our consumption of raw material and natural resource.

Events
Open Studio 9.27(Sat) 15:00-19:00
Opening Party 9.27(Sat)18:00-